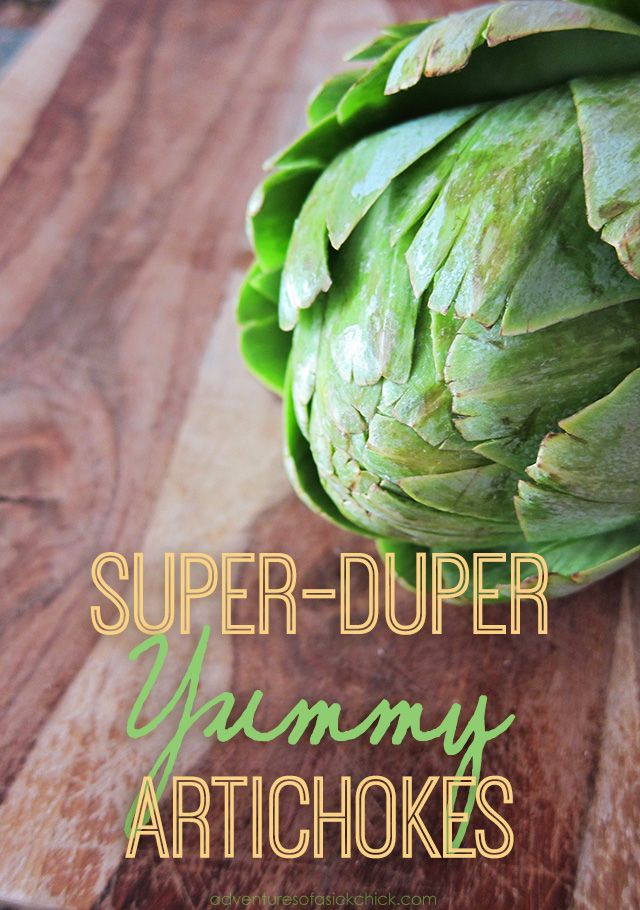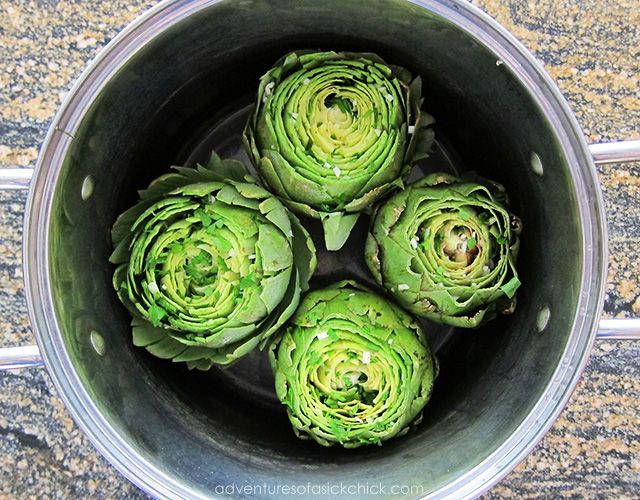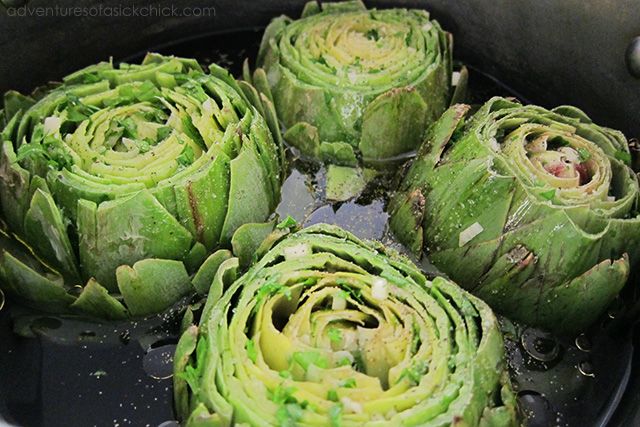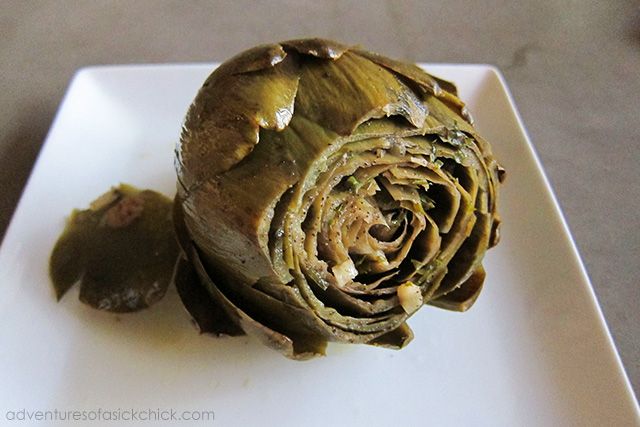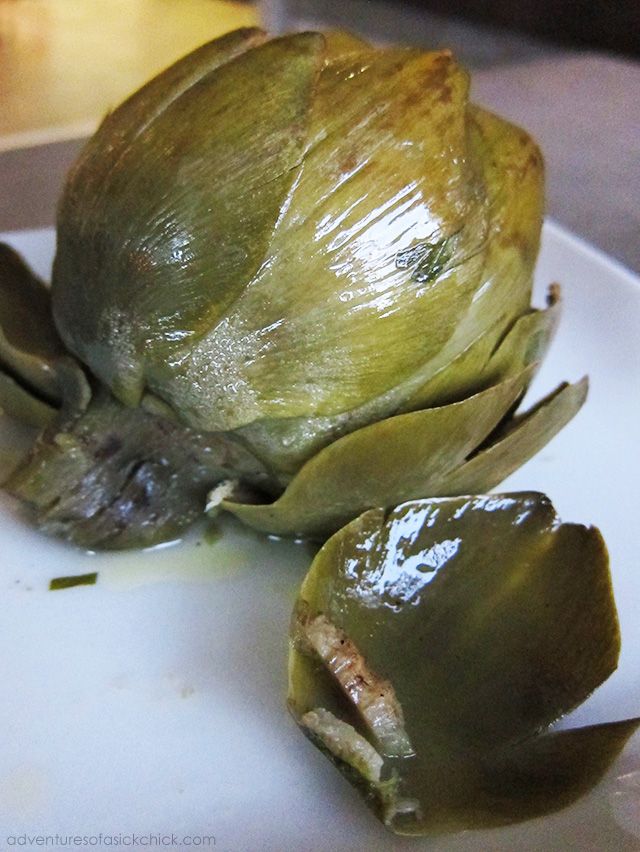 If you're simply steaming your artichokes, you are doing it wrong. I don't mean to get all judgy, but seriously, you're missing out on something really good. I say this because artichokes are one of the most delectable veggies out there, but when they aren't prepared and cooked the right way, they can be tasteless and bland. They are one of those vegetables that need to be infused with flavor, and if you get it right, your tastebuds will rejoice.
Besides being delicious, artichokes are packed with nutrition. Rich in vitamins, minerals and phytonutrients, artichokes help protect against cancer, heart disease, high cholesterol and diabetes. They also promote liver and digestive health.
Just in case you've never eaten an artichoke, here's a little tip: it takes a little extra work, but it is well worth it. Once cooked, just peel off the leaves one by one and scrape off the "meaty" part of the leaf with your teeth. As you get closer to the center, the leaves will become smaller and more tender, with the very central leaves usually being completely soft and edible. It takes a little bit of patience, but you will be rewarded when you get to the heart of the artichoke: it packs a punch of flavor is the part that you can eat completely. That being said, don't skip over eating the fleshy part of those leaves, because that is where the majority of the nutrients are.
Okay, so we know how healthy artichokes are and how to eat them, but how do we prepare them to make sure they are delicious too? My favorite way is the way my mom makes them…they are flavorful and juicy. I promise this recipe will not disappoint: