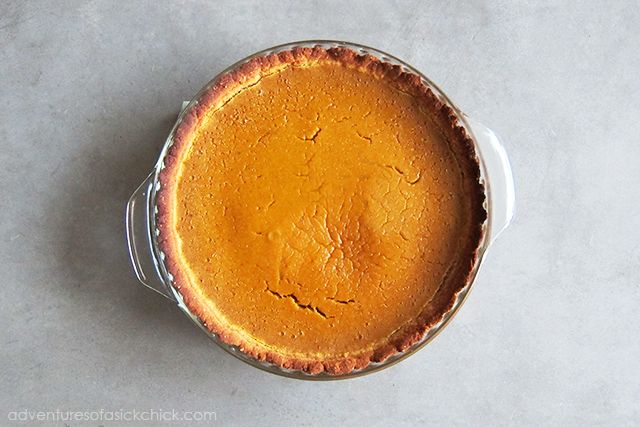 I am so late in posting this, but that's because I've been locked away in the kitchen trying to find the perfect recipe for Paleo pumpkin pie. This Thanksgiving, I refuse to have to pass up the dessert course simply because most pies are filled with gluten, dairy and refined sugar, so I was determined to find an option that is delicious and mouth-watering but also Paleo. Unfortunately, it wasn't as easy as I thought.
The pie filling wasn't the problem. I had the perfect pumpkin pie filling recipe (one that I'd tried out last year) and I was anxious to use it again (more on that in a minute). The crust, however, was altogether another story.
It all started last year when I decided to "cheat" on making the crust. Instead of baking my own, I thought I could get away with a short cut by using a pre-made gluten-free pie crust from the market, and boy, was that an epic fail. The pre-made crust was hard as a rock by the time we sat down for dessert, so it did a massive disservice to the yummy pie filling accompanying it (not too mention it was not Paleo and was filled with many undesirable ingredients). So lesson learned: this year I'm determined to spend a little extra time to make the perfect Paleo pie crust from scratch (wow, I feel like such a grown-up).