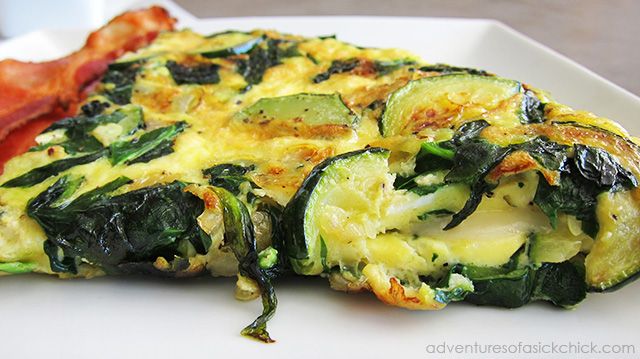 Eggs have gotten a bad rap over the last few decades. As part of the government's movement to demonize saturated and animal fats, eggs were mistakenly blamed for raising cholesterol and contributing to heart disease. Consequently, we were encouraged to replace eggs and many other whole, natural foods with processed, "low-fat" and "low cholesterol" food products, such as margarine and processed boxed breakfast cereals (one of the most deceptive "health" food products in existence). It wasn't long before modern-day illness was on the rise, cases of heart disease began to skyrocket, and we were left to figure out where we went wrong.
In reality, eggs are a superfood. It's what many nutritionists and doctors have known for quite some time, and even the US government is finally getting on board, as they recently loosened their guideline restrictions on eggs (sadly, they still continue to vilify saturated fat and praise unhealthy grains, but I'm hoping those guidelines may finally be corrected one day too).
For me, eggs have been very instrumental in my healing. When I was at the worst points during my recent 2½-year Crohn's flare, eggs became the only food I could tolerate on a daily basis. There was a time when I literally survived on a mere two scrambled eggs a day (cooked in unrefined coconut oil, of course). Knowing that they are a nutritionally-dense "safe" food for me, they've remained in my daily diet for the last 3½ years, and are now an important part of my current anti-inflammatory Paleo diet. I admit, there were moments when I let the mainstream nutrition myths mess with my head: I questioned whether or not my egg intake was negatively affecting my cholesterol levels, and this was the last thing I needed. It was not too long ago when I battled with extremely high white blood cell and platelet counts, low red blood cell counts (i.e. I was very anemic), abnormally elevated liver counts and borderline high blood sugar. I had to have blood transfusions, iron infusions and was closely monitored for over two years. I'm thrilled to say that just two weeks ago, my most recent blood work came back completely normal, my cholesterol levels were perfect, and my results were the best my doc has ever seen in me. Score one very big point for Paleo! Sure, there are some exceptions (some people have allergies or intolerances to eggs), but for the most part, there's no reason to fear this nutritionally-dense (and relatively inexpensive) superfood.