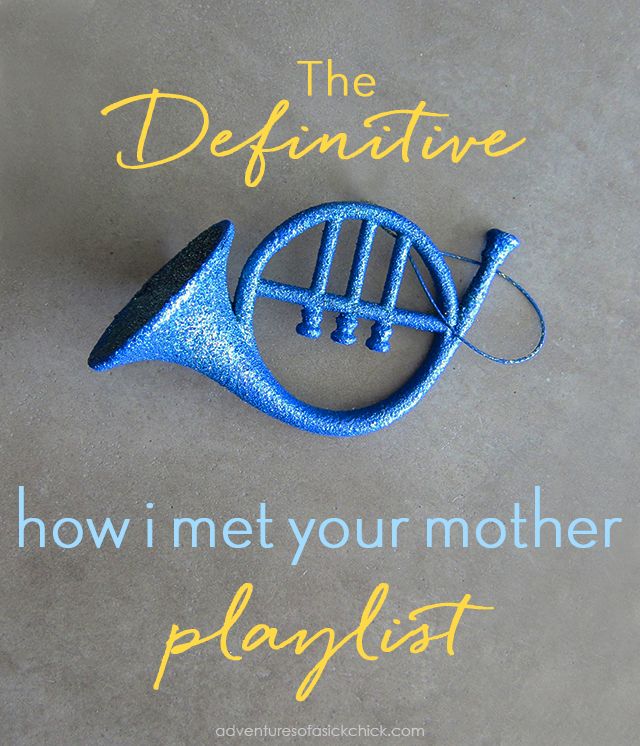 It's been ten years since my beloved show, How I Met Your Mother (HIMYM), made its network premiere. Regardless of what fans thought about the series finale (and by the way, I'm one of those fans who actually liked the original ending…you can read why here), one thing I think we can all agree on is the fact that HIMYM features some pretty killer music.
Often transporting us from hilarity to heartbreak, the show's use of music as a moving storytelling device is one of the most compelling components of the show, and is an integral part of how Ted Mosby unveils his story. I discovered so many new songs and artists through the show, so I couldn't resist putting together a list of those discoveries, along with plenty of the classic tunes that define the many pivotal, poignant, and comical moments throughout the series.
As you'll see, I didn't include any of HIMYM's original music since we are already fortunate enough to have access to the show's soundtrack of original songs, where fans can relive everything from all-things-Robin Sparkles to Barney's epic Nothing Suits Me Like a Suit number, not to mention the Slap Bet tunes, the Puzzles theme song, and the entirety of HIMYM's opening theme song, Hey Beautiful by The Solids. A later released deluxe album provides even more fun tunes, as well as Cristin Milioti's mesmerizing rendition of La Vie En Rose, plus, major bonus: compositions from the amazing John Swihart (who composes the show's original scores).
Although I searched high and low for a soundtrack of licensed music from the show, I'd soon discover it doesn't exist (and understandably so, considering how many songs were used over the nine seasons), so I figured I'd just create my own. I know there are a few HIMYM playlists or song listings already out there, but I wanted one place where I could feature all my favorites from all nine seasons. I started off my playlist (which consists of 135 songs) with some of my top favorites, but for the most part, the songs are in no particular order because it was just too hard to choose among them.
So what are we waiting for? On to the playlist!