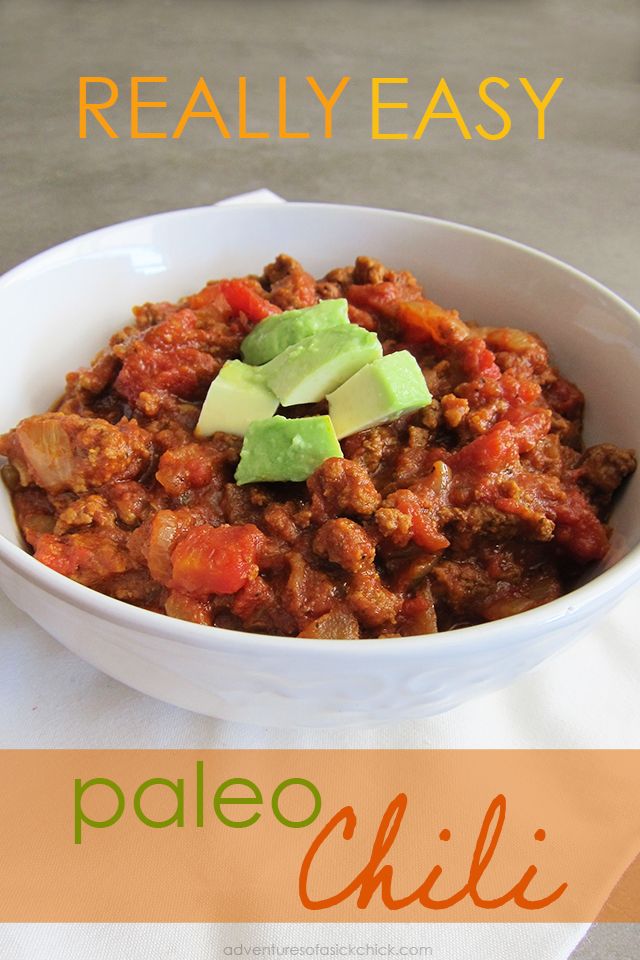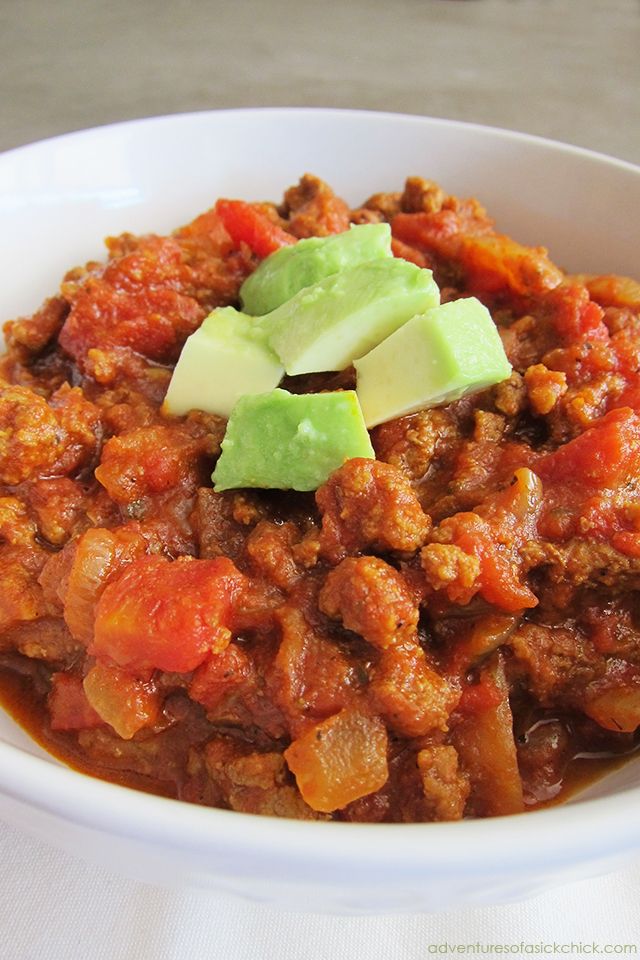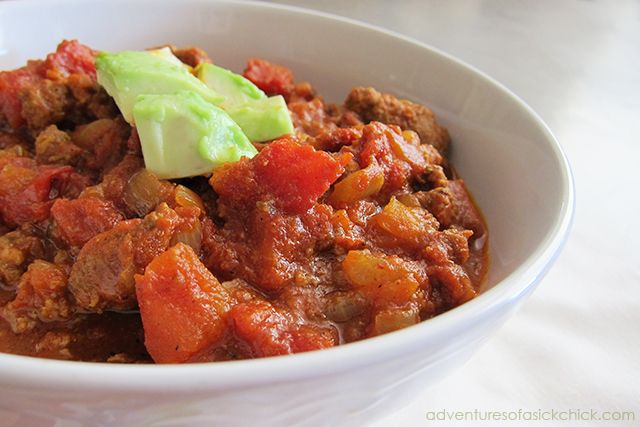 This recipe for Paleo chili is so quick and easy to make. It's perfect for a night when you want something warm and comforting but don't want to fuss with with a fancy or time-consuming recipe. What could be easier than throwing everything into one pot and stirring? Yeah, it's pretty much that simple.
It's not only a hit for us Paleo folk but also for those that are non-Paleo (Jeremy has given it his special stamp of approval). And it's so tasty, you won't even miss those beans that go into traditional chili (your tummy will thank you, too).
You'll notice that in addition to using the usual spices found in traditional chili, I include a bit of turmeric. Why? I think the better question is: why not?! Not only does turmeric have powerful anti-inflammatory and healing properties, but it has spicy kick to it, which makes it a winner in my book. Just go easy on it because a little will go a long way.
Although you can substitute organic ground turkey in this recipe, I personally choose to use grass-fed ground beef because it is nutrient dense and high in omega-3's and conjugated linoleic acid (CLA). CLA is an anti-inflammatory and has been found to be helpful in treating Crohn's and other inflammatory conditions. CLA has also been found to lower LDL cholesterol and fight against various cancers and even bone loss (which is especially important for anyone who's had to endure prednisone use, like me). CLA is found most plentifully in grass-fed meat and dairy (and please remember that grass-fed sources are very different from conventional grain-fed beef and dairy...please don't confuse the two!). Of course, if you prefer not to use grass-fed beef, this dish is just as delicious with organic ground turkey.
This recipe makes about 4-6 servings, so feel free to double it if you're feeding a larger group (or want leftovers):